Sharing Her Voice at the Women's March in D.C.
When faced with today's turbulent political landscape, Ghana-born writer, Jennifer Sefa-Boakye, was compelled to travel from Los Angeles, California to Washington D.C. for the Women's March. But when asked about her experience there, she's quick to point out the importance of the event, no matter what your ethnicity, background, or gender. Read on to learn more about this writer, producer, Ghanaian and uniquely American woman who walked with purpose when it really counted.
As a writer, Jennifer explains that her Ghanaian ethnicity and American passport puts her in the unique position of being able to use words to "explore the fluidity of African creativity within a global context."
Having spent most of her childhood and adolescence in Ghana, she has a comprehensive knowledge of the culture, day-to-day life, and differences between that country and the United States. Luckily for the rest of us, Jennifer has an innate curiosity that drives her to share her experiences, ideas, and information with others.
In that vein, her published work thus far has been primarily focused on amplifying the work of African creatives and she hopes that those who encounter her words will do the same. Her passion for bringing this awareness has recently expanded from the written word to production. Jennifer is now part of the production team working on a documentary series with the goal of contributing to the diversification of travel, through the nuanced lens of people of color. The first episode of the docu-series will focus on the youth culture in the Caribbean island of Guadeloupe.
With her own ties to African culture and love for her American home, Jennifer and her group of friends jumped on a plane to Washington D.C. and participated in the Women's March to lend their voices in a show of first amendment rights in the nation's capital. But she's quick to point out that this movement was not just about women or minorities.
She says: "Hateful rhetoric and threats to those who do not fall in line with the ideas, actions, and religions of those in charge, is detrimental to our collective mental health as a whole."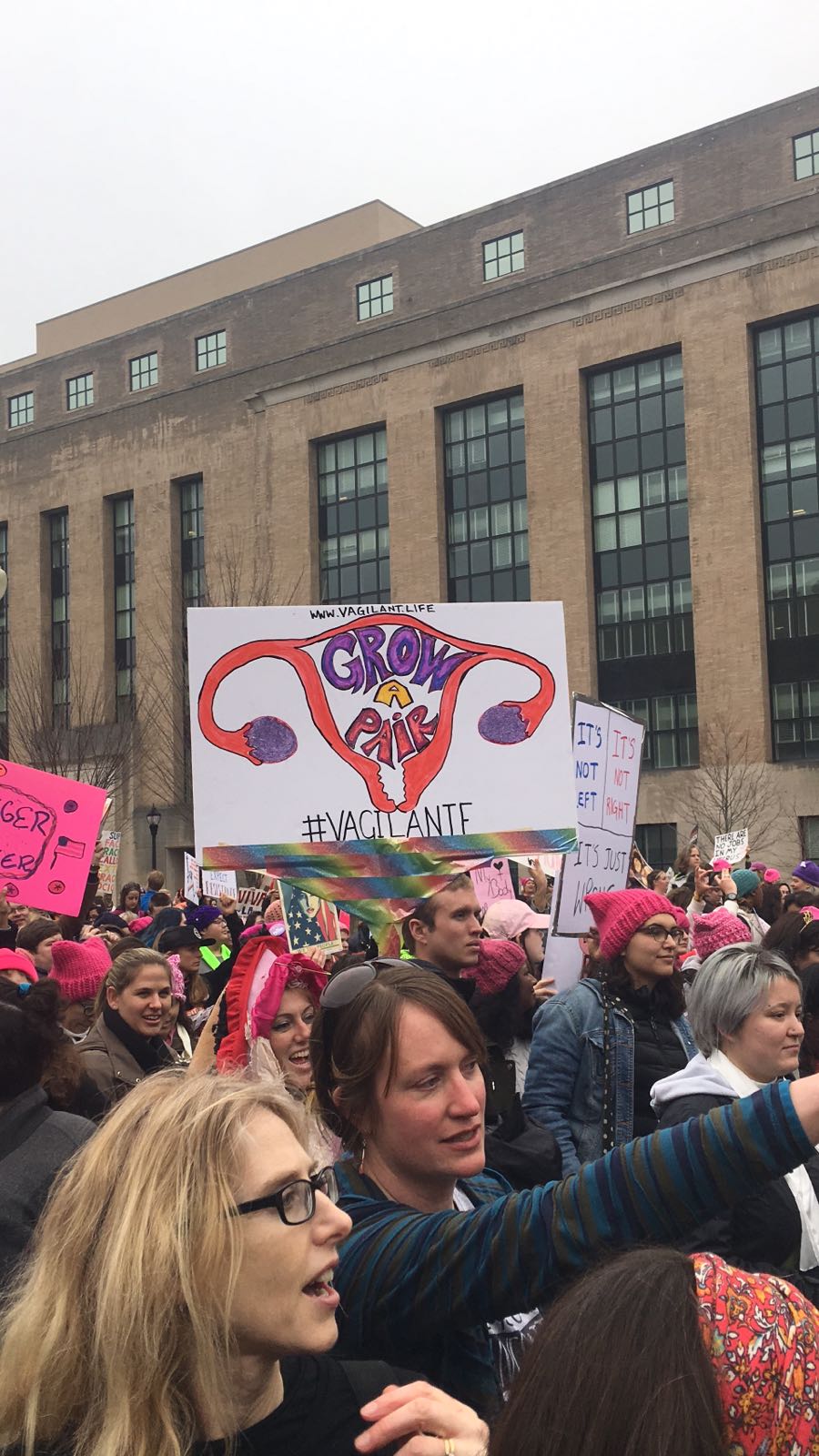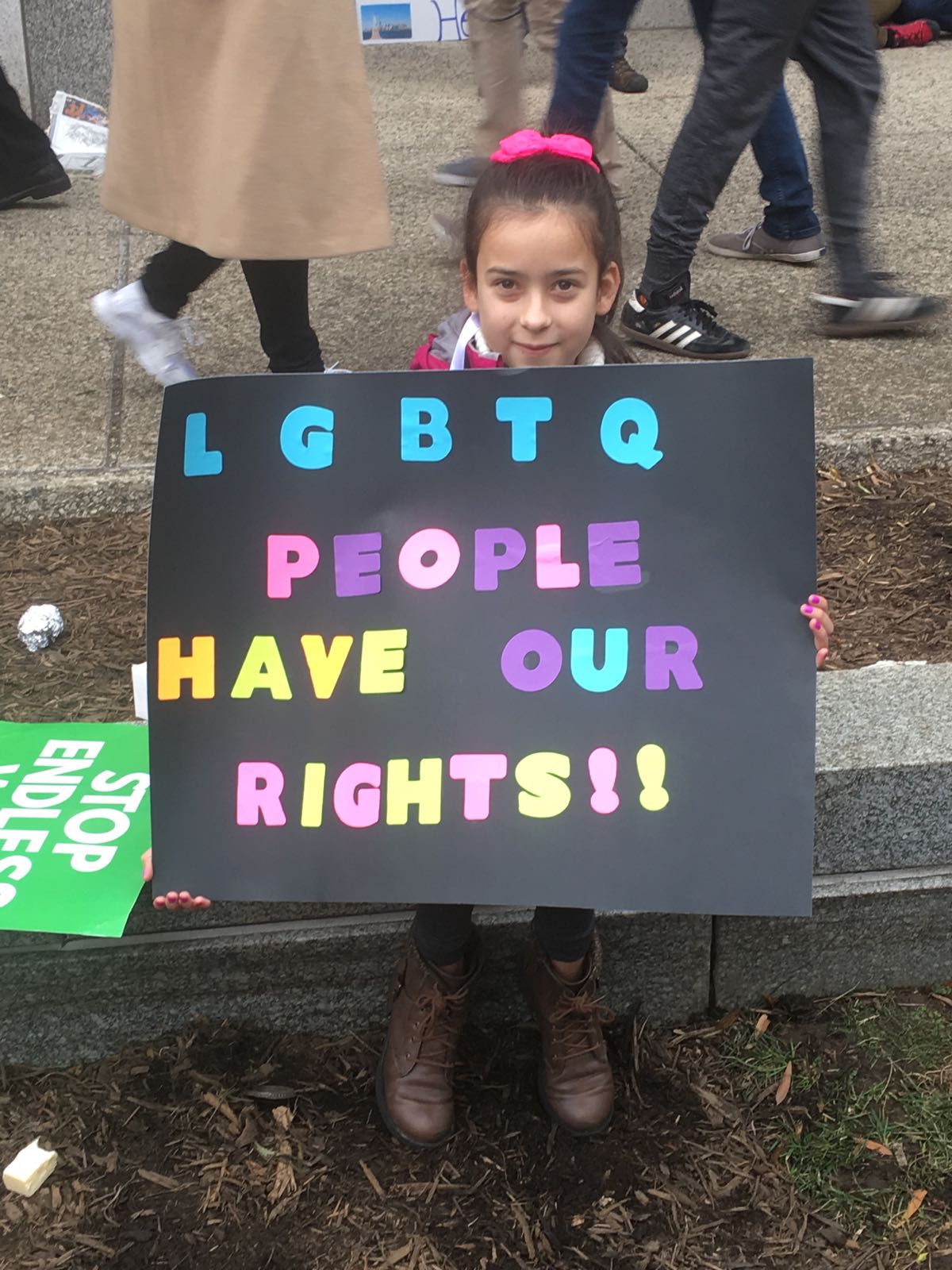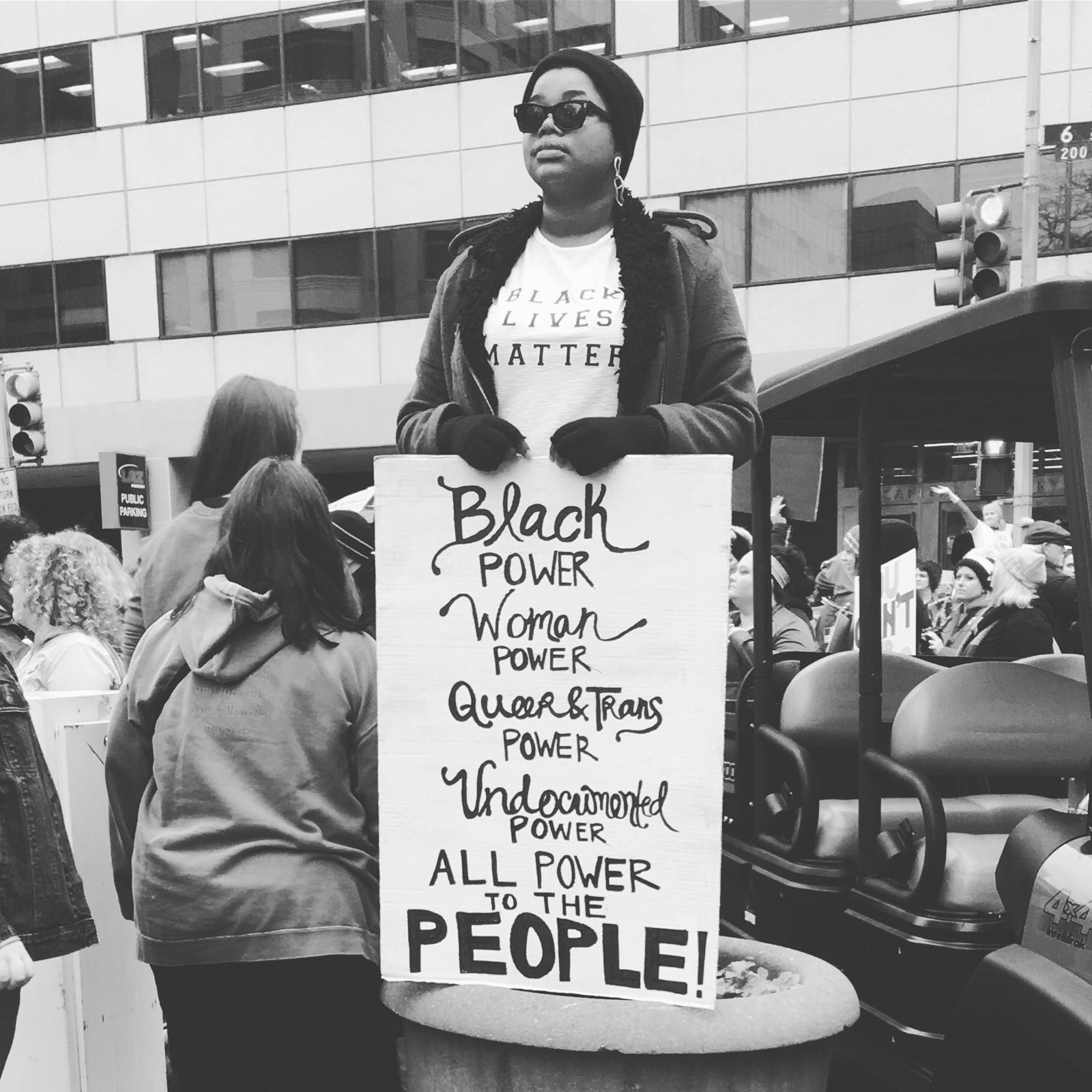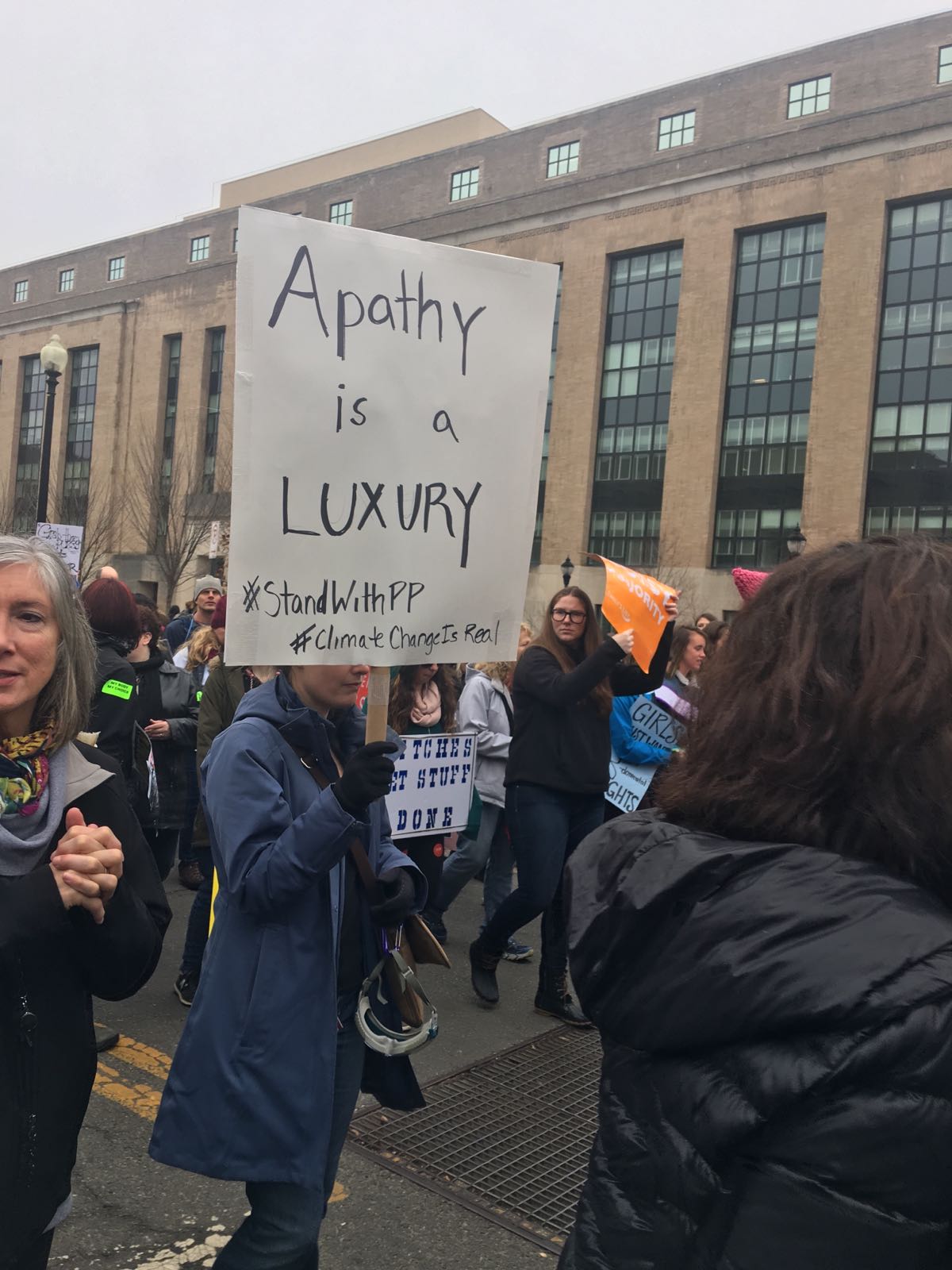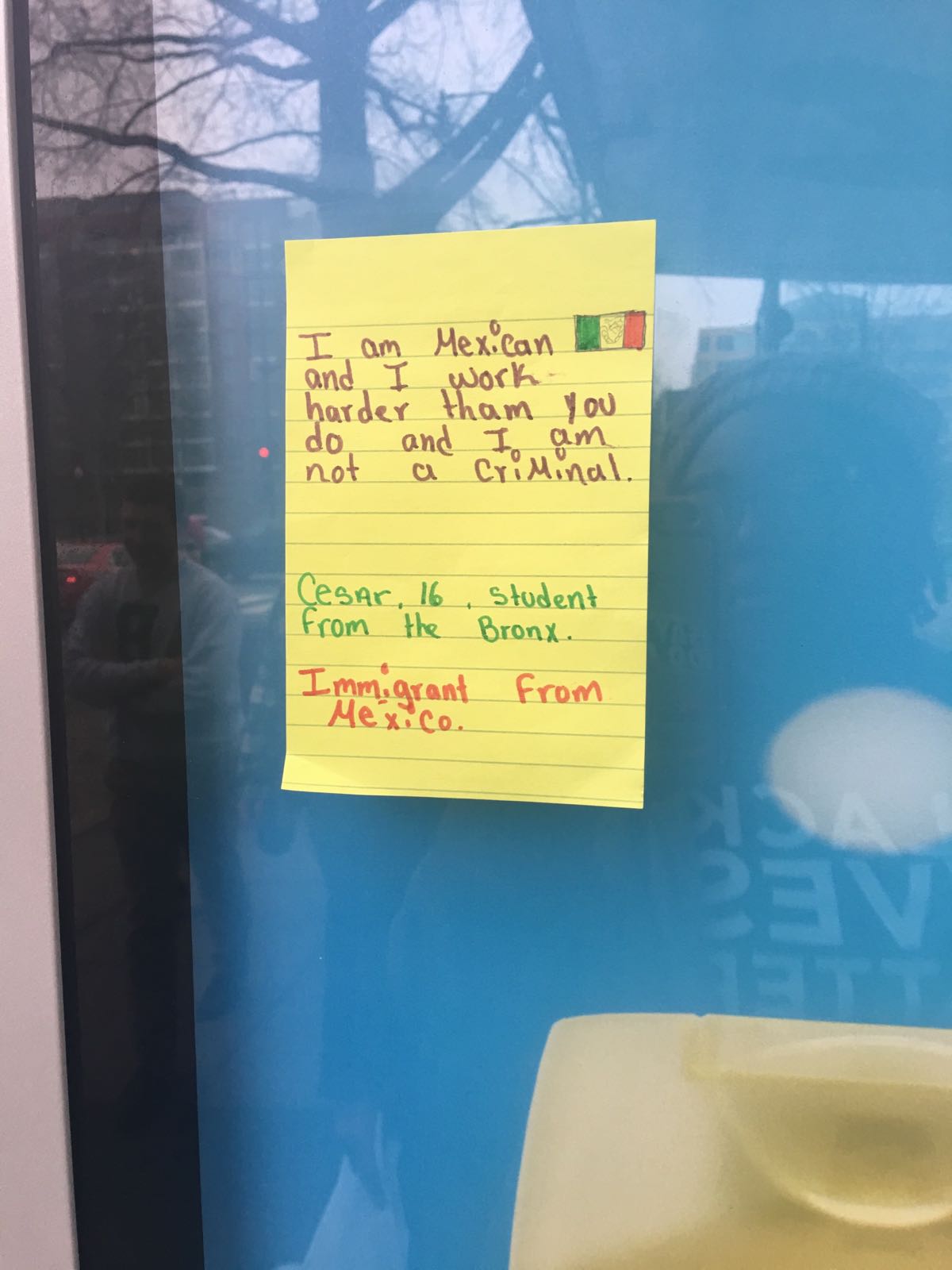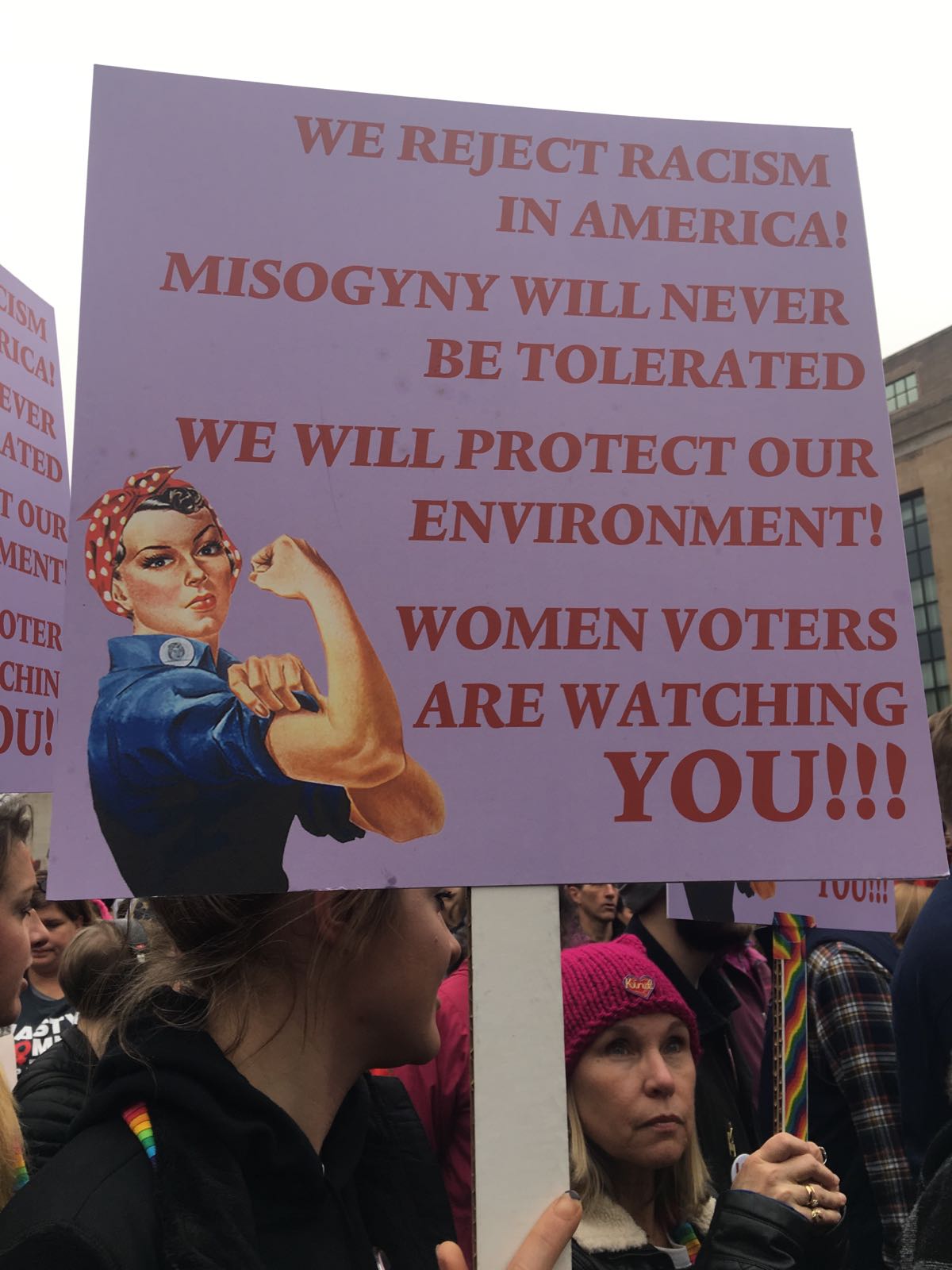 She says: "Hateful rhetoric and threats to those who do not fall in line with the ideas, actions, and religions of those in charge, is detrimental to our collective mental health as a whole. I am hopeful that those who gathered at the Women's Marches around the world were there because they realized we are all in this together," she comments, "The work shouldn't be left to the ones whose rights are in danger. Whether or not you choose to identify as a feminist, the notion of equality and justice for all shouldn't be foreign to your everyday thoughts and actions. Just because you don't belong to the oppressed group shouldn't mean you remain silent when the time comes for you to offer support."
And as the largest demonstration in U.S. History, with at least 2.9 Million women, men, and children participants, it seems as though her hopes came true. Taking a moment to look at the turnout in the Washington D.C. march alone is astonishing. Women from all over the world came together to march at this significant location, including Jennifer and her group of friends.
"Since we were all coming to D.C. from different states," she says, "we used Hobnob to coordinate details about our arrival times and to provide contacts for those who needed rides into town that weekend. We also used Hobnob to share pictures of the funny and poignant handmade sings we saw during the march."
As Jennifer marched in solidarity with over a million other people, she was struck by the positivity of the event. She realized that there was a good chance that after returning home from the March, people would be strengthened by the sense of community and would be ready to resist whatever came their way.
With the knowledge that the challenges facing America did not begin in one moment, or with one man, Jennifer is emboldened in her belief that now is the time to be involved, to act, to make a difference and be an agent of change in the course of history. She encourages everyone to express their activism in any way they can. "Whether your activism involves actively protesting, organizing community events, creating art, or simply living freely and unapologetically with kindness and respect for others, today is the day to become visible."
You can learn more about Jennifer and her work here.