#KittyCashOtherFestival
A major part of the Fresh Collective campaign is to give an insight on the different ways creative people use Hobnob and its text feature.
The first event that DJ Kitty Cash used this feature for was the Other Festival.

Using the same aesthetic as the official 'The Other Festival' flyer, DJ Kitty Cash was able to create a Hobnob flyer ( below) which she used to invite her fans and followers to the event. The hashtag used by DJ Kitty Cash for this event was #KittyCashOtherFestival .
About The Other Festival

The Other Festival was created by Dee Poku-Spalding a former Hollywood studio executive, Poku is the founder of WIE (Women Inspiration and Enterprise), a social enterprise that works to provide emerging women leaders with the tools to succeed in their careers.
The Other Festival is an event that showcases the makers and creators of this generation, the women who are redefining how to do business, setting their own rules, putting new systems in place, pushing their own agendas. Inventors, storytellers, founders, artists who can't be boxed in.
The Other Festival took place on June 11th at the Spring Studios in NYC. There were several speakers including Supermodel Naomi Campbell, Rosario Dawson (Actress/ Fashion Designer), Jody Levy (Founder, WTRMLN WTR), Stephanie Mark (Co-founder, The Coveteur).
Between 5:30pm and 5:55pm DJ Kitty Cash sat on the 'Beyond the Turntables' panel moderated by Zoe Silverman(Musician, ASTR) alongside Jasmine Solano (Host, VJ, DJ) and Chelsea Leyland (DJ).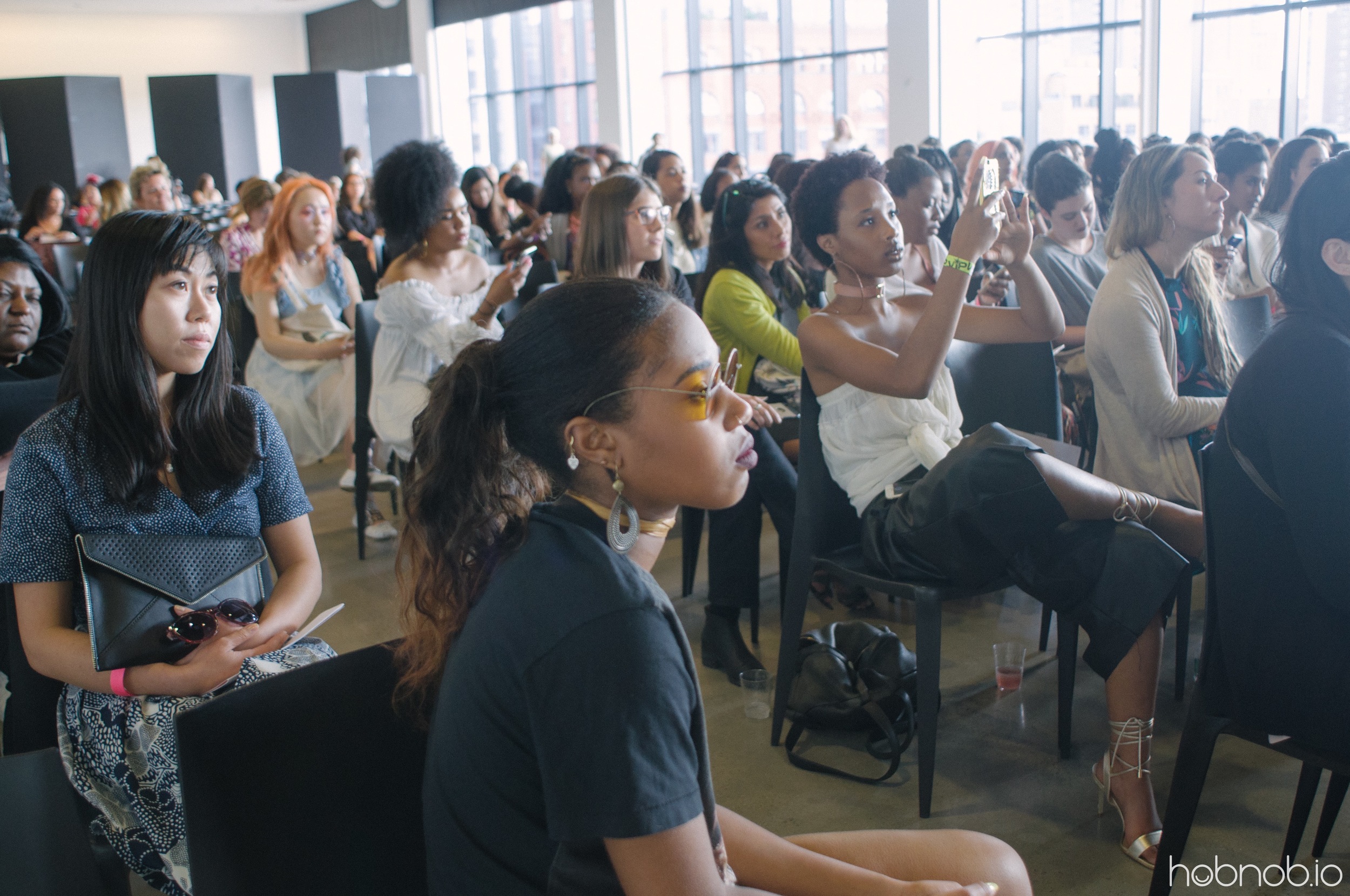 The Other Festival ended with an after party at HAUS in NYC with performances by musicians such as Effie Liu ,PJ ,Grace Weber ,Justine Skye and Jojo Abot and DJ sets by DJ Kitty Cash, Chelsea Leyland and Vashtie.