Mobilize: Artist Delphine Diallo Speaks on How Her Art Unites All
"People ask me why I only photograph black people, and my response is , 'if you think this, you have not looked at my work.' " – Delphine Diallo.
The lilting voice of French-Senegalese artist, Delphine Diallo, is immediately calming and provoking at the same time. Like the Kung Fu she practices and the portraits she captures on film, her words hold a quiet power that rumble beneath the surface.
In her work, this same force is channeled to create images that dissolve boundaries and highlight the connection between us all. This is especially important today, when differences seem to be driving the country apart and occurrences like the government-issued immigration ban encourage us to see the world as "us versus them."
Diallo has responded to this ban through positivity and was the woman behind the photograph of the child that is being used around the world for protests and rallies, asking us to see everyone as one and to protect each other.

When asked about the current political landscape, her response is strong and proactive. She expected the world to change when Obama was elected, for us all to become closer, but says sadly: "This did not happen." Now, with Trump as President and his role in pushing the immigration ban into action, she's ready to react. Her work is a response to a world being separated and she's working to bring it back together.
Here, Diallo shares her story—how she found her art and along with that, herself, and why she sees her work as a more than just photography, but as a mission.
Diallo was working as an Art Director within Paris' music industry when she attended the charity dinner that would forever change her life. Serendipitously she was sat next to the famed photographer Peter Beard. The two connected instantly though there was a seven year age difference between them. In Beard, Diallo found the male version of herself, and they shared the same energy of the creative mind. The two talked for hours upon hours, forgetting everyone else around them. He was inspired by her world-view as a French-Senegalese woman, and in return, Diallo found herself fascinated by his perspective of the world as an American.
The conversation lasted beyond that initial evening, bleeding into weeks and then a couple of months as Diallo prepared to move to New York. She was seeking a life away from Paris and away from corporate structure, but beyond that had no other direction. Not long after arriving in the Big Apple, she received a call from Beard.
"He asked what I was doing in April and I'm a really honest person, so I said 'I don't know. I'm really lost right now. I'm looking for myself.' And he was like, yeah? Then it's a good time for you to see what's outside your world."
Beard invited her to join him on a collaborative photo calendar for Pirelli, and by letting her into his world, changed Diallo's forever. She traveled to Botswana, woke up to monkeys chattering in the morning, and jumped into the water with elephants.
"It was like living in a movie!" she exclaims.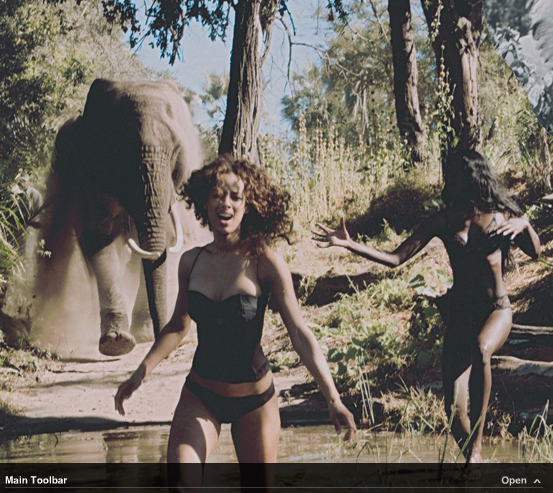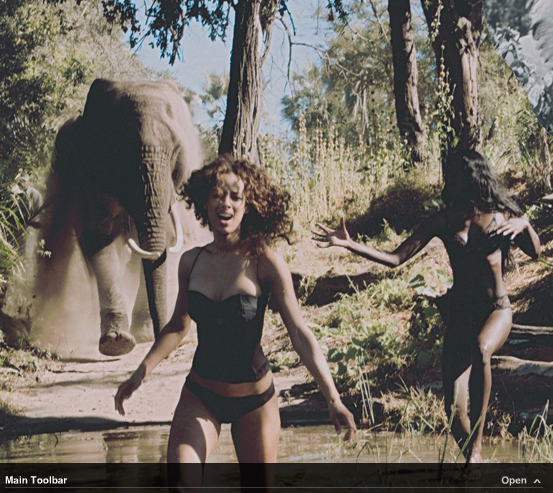 It was also a trigger in her mind. She likens the adventure to meditation, a way to alter her perception of reality. On this trip, the artist realized her passion for photography spanned beyond a hobby and was an integral part of her life.
Beard was the first person to see her photos and he admired their brilliance, but this did not stop him from challenging Diallo. He made her go over what she liked and didn't like about the work of other photographers. When she expressed her concerns about herself working, looking, feeling, and coming across a certain way, he told her to pave her own path and do things differently.
And that's what she did. Diallo and Beard said goodbye, their time together influential but temporary, "like water flowing down a river". Returning to New York City, Diallo began working as a waitress while capturing portraits of the ethnically diverse population. The simplicity of her work ignored gender, age, status, race, and focused on portrait after portrait, until all you saw were humans.
Diallo did not spend all her time taking pictures. Determined to erase the boundaries we put between one another, she studied anthropology, mythology, religion, science, and martial arts. Through her studies, she learned the narratives that have been passed down generation after generation. She learned what brought people together and what moved them apart. The ancient practice of kung fu trained her to listen to her body, understand what it needed, and to understand the bodies around her.
Though many African Americans are featured in her artwork, Diallo is quick to scoff at the idea that she's a black photographer only photographing black people.
"This is reducing the work I do," she says of that comment. "I photograph all types of people - from Mongolia to Hawaii - because it is the conversation that matters. I am giving power to a new type of generation, to those who need to be represented. I don't need to photograph Beyoncé, but I will photograph a young singer from Ghana, because she can be the new iconic singer."
For the women she photographs, Diallo is writing a new narrative. She is challenging the notion of there being "the one." The world we live in has been defined by men, and this fact is as true in Diallo's birth country of France as it is in the United States. Because of that, women have found themselves in someone else's story. It's time we changed that. Photographing as many different women as possible, Diallo is able to show the beauty, power, and strength in each of us. We do not have to be chosen for our youth or sex appeal. We choose ourselves because we are who we are.
"No, we don't want everything," she says in reference to women in the world today, "but we are getting stronger. I have no tolerance for men who have an issue because of that reason."
This is the same for all minorities. Diallo considers her work to be her mission as she strives to give a voice to those whose voices have been lost. In her upcoming project "The Great Vision," she's capturing images of the Red Hawk and Crow Dakota Tribes. Disturbed by the way these tribes as well as all Native American cultures have been portrayed in past photographs, she is working to bring positivity into their story by photographing their honest magnificence. Eighty percent of her earnings are going directly to those tribes in order to help them elevate themselves as well.

Diallo believes that in order to make a change, you have to change your vision of the world. Right now, the vision of the world can seem negative and dark. In order for light to break through, it has to come from us. We have to react with positivity. That is the story we have to tell. In the face of all that is happening in the world, Diallo wakes up every morning knowing that she must complete her mission. She is driven to bring light into this world by showing the light in the people she photographs.