Graffiti Artist: Bates
At Hobnob, we are committed to promoting the work of distinctive, progressive artists in a variety of disciplines.
We are thrilled to launch our #ArtistSeries with a showcase of work by renowned Danish graffiti artist Bates at Buckshot Gallery in Santa Monica, California, last weekend.
Hobnob is about compelling design that promotes personal interaction and live experiences. There couldn't be a better artist and medium to embody that than Bates and his brilliant, technically precise, and bold artwork that ties together continents, appeals across all types of audiences, and is best experienced in person to truly appreciate it's vibrancy. Bates has been a force in graffiti arts since the 1980's and combines the traditional graffiti writing styles developed in New York, accentuating the logic flow of letters, dynamic and swinging rhythms of shapes, with the essence of Europe, including sharp lines and graphic elements
Although Bates has traveled worldwide by invitation and is a sought after artist, he guards his privacy closely and does not show his face in photographs or videos. During the show, Bates took pleasure in waiting in the line wrapped around the blocks surrounding the gallery and drinking in the reactions and responses to his work from the aficionados in attendance.
Opening night was the first time visitors got to see works created specifically for the show, titled "California Dreaming". Many pieces were created during his visit, and in collaboration with other renowned graffiti artists, such as RISK (co-owner of Buckshot Gallery), SLICK, and SEEN, the Godfather of Graffiti. Several pieces were sold, including one of the collaborations with gallery owner RISK.
Bates is a master of his craft and has been spreading his energy and artistic perspective for decades - to be able to sponsor and generate awareness for his first US gallery show with our invites was an honor. The graff art community is dynamic, passionate, and thought provoking - to see the crowd line up to pay their respects to Bates and his peers was awesome.
The energy was positive, honorific, and celebratory - with fans from the television, technology, and surf and skate industries joining the hard core artists who brought their books to be tagged by all the greats in one room.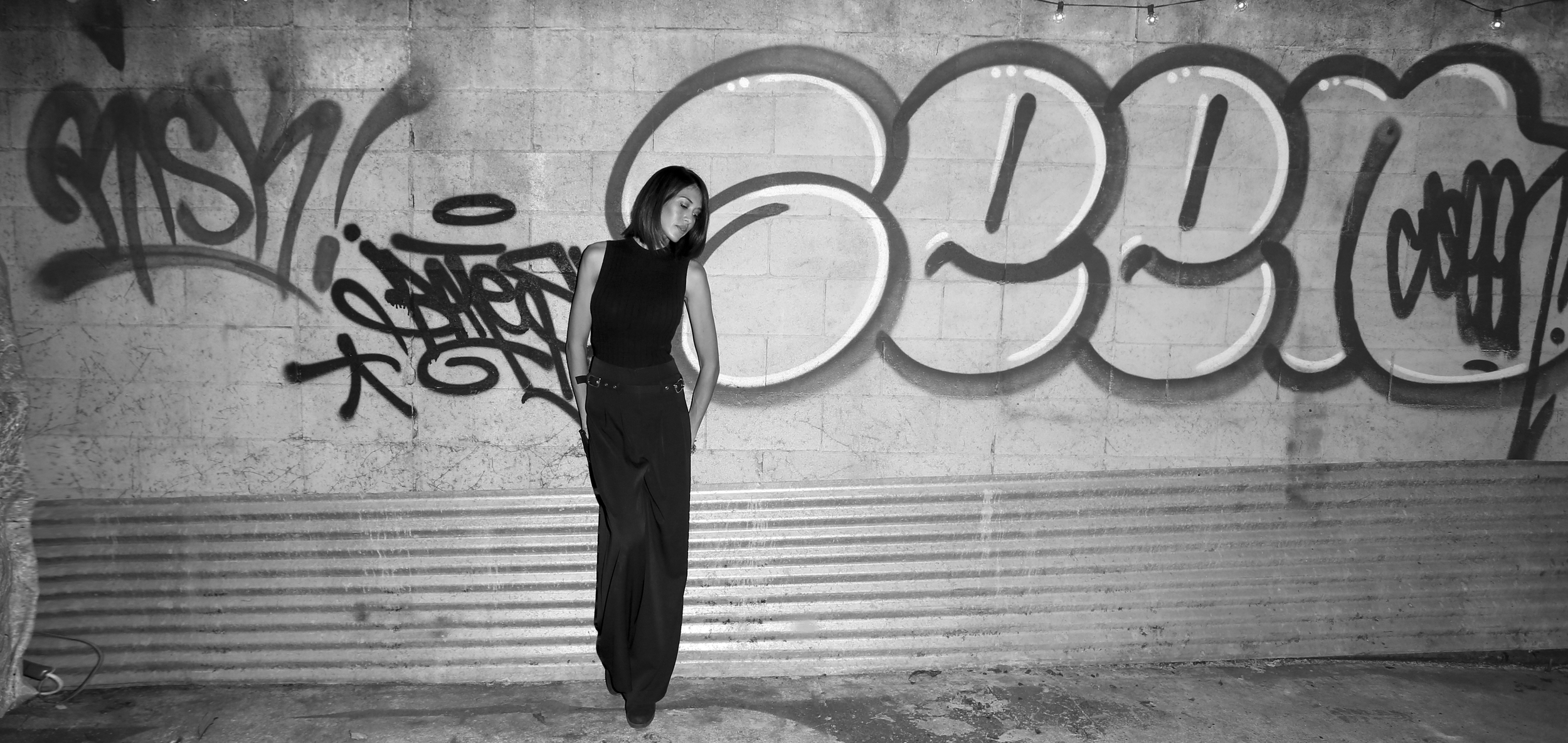 As part of our sponsorship of Bates' first US gallery show, Hobnob is offering three limited edition flyer designs in our iOS App only for the duration of the show: April 16 - May 12, 2016. You can enter your event details and "Bates-ify" your own gathering instantly, to send out via text or social media.
See it at work and check out more photos submitted by guests of opening night here.
Keep an eye out for the next installment of our Artist Series.
Photos by Rochelle Brodin